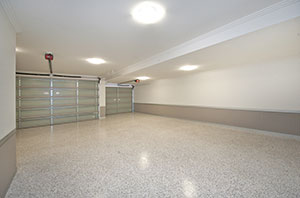 Coral Gables, located just south of Miami, is a great community of people who are looking to get a little out of the city and enjoy a quieter style of life. We are a part of this community, gladly standing out among even the biggest of the big city names because of our commitment to quality service and support for all garage door issues without the impersonal nature or high cost of big companies. We have taken it upon ourselves to be your Coral Gables garage door opener solution, no matter what you are looking for.
We are the best Coral Gables garage door opener company that you will find.
Dependable service, affordable rates, and all the professional support that you could ask for is yours for the taking. Plus, we can work on all kinds of systems, including:
Liftmaster
Genie
Marantec
Sears
Chamberlain
Craftsman
These systems are the most common and popular garage door opener solutions that people choose and we have years of experience working with all of them. We understand their ins and outs, how they work, and what repairs are most common. We can also provide maintenance solutions so that you can prevent repairs along the way.
In addition to working with so many brands, we also work with our fair share of different types of systems. Our goal is to make sure that we can give you all the services that you need, no matter what you are looking for. We can help with belt drive, chain drive, and screw drive systems, to ensure that you are getting the most for your money when you employ garage door maintenance and repair services. Whether you are searching for a replacement or new installation, or you just need some maintenance and repairs, we are here to help with everything that you could possibly need.
As your professional Coral Gables garage door replace resource, we've got a commitment to getting the job done right with dependable, licensed service that will never take advantage of you or try to make a buck. We're not in this for the money. We just like to help people and since we know garage doors, that's what we do. Give us a chance. You won't be disappointed. Call us today to discuss your garage door repair issues or to learn more about us. We can even give you an estimate before you commit to anything, which proves just what type of company we are.